Trying to be Successful, without plugging in to emails, tips and training webinars, is like .. (see picture) more info below pic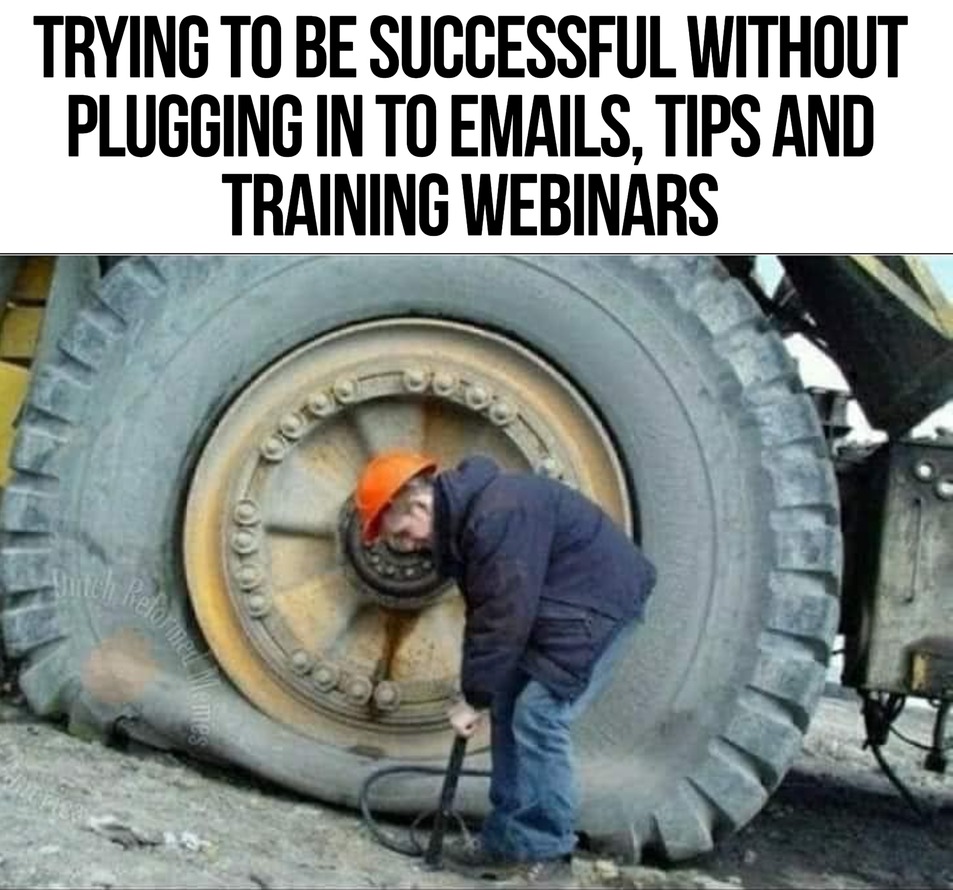 As the man in the picture shows, he can achieve his goal, but it will be very difficult and take much longer than what it should.
There are many things in life I am not good at, and they are too many to list here. But I (Michael Lancto) have earned millions of dollars in Network Marketing, earned dozens of bonuses, been on many Top Producer Trips, and hold the InCruises company record for the fastest to rank advance (at the time of this writing). Numerous times I've earned hundreds of extra InCruises Cruise Dollars for being in the top producers that week in the company. I do not write this to brag at all, only to share with you that what I know and do works. It's not theory, it works.
The things I write and teach you is not the ONLY way to win, but I do focus on simplicity, fun and no cost or very low cost marketing. Most days it will take less than 15 minutes to review what I send you (webinars take a bit longer).